Traditional offices usually come with long-term lease contracts, maintenance, and purchase of office equipment and furniture. While it's exciting for some startups to have a blank space they can refurbish and completely control, other businesses may not be ready for that kind of commitment. They just want to focus on kicking off their business, without being bothered about the expensive cost of long-term rent and the hassles of the upkeep.
If you're a small business looking for a space that provides occupancy while meeting the demand for flexibility, renting a serviced office might be the best option.
What are Serviced Offices and Why do Startups Love Them?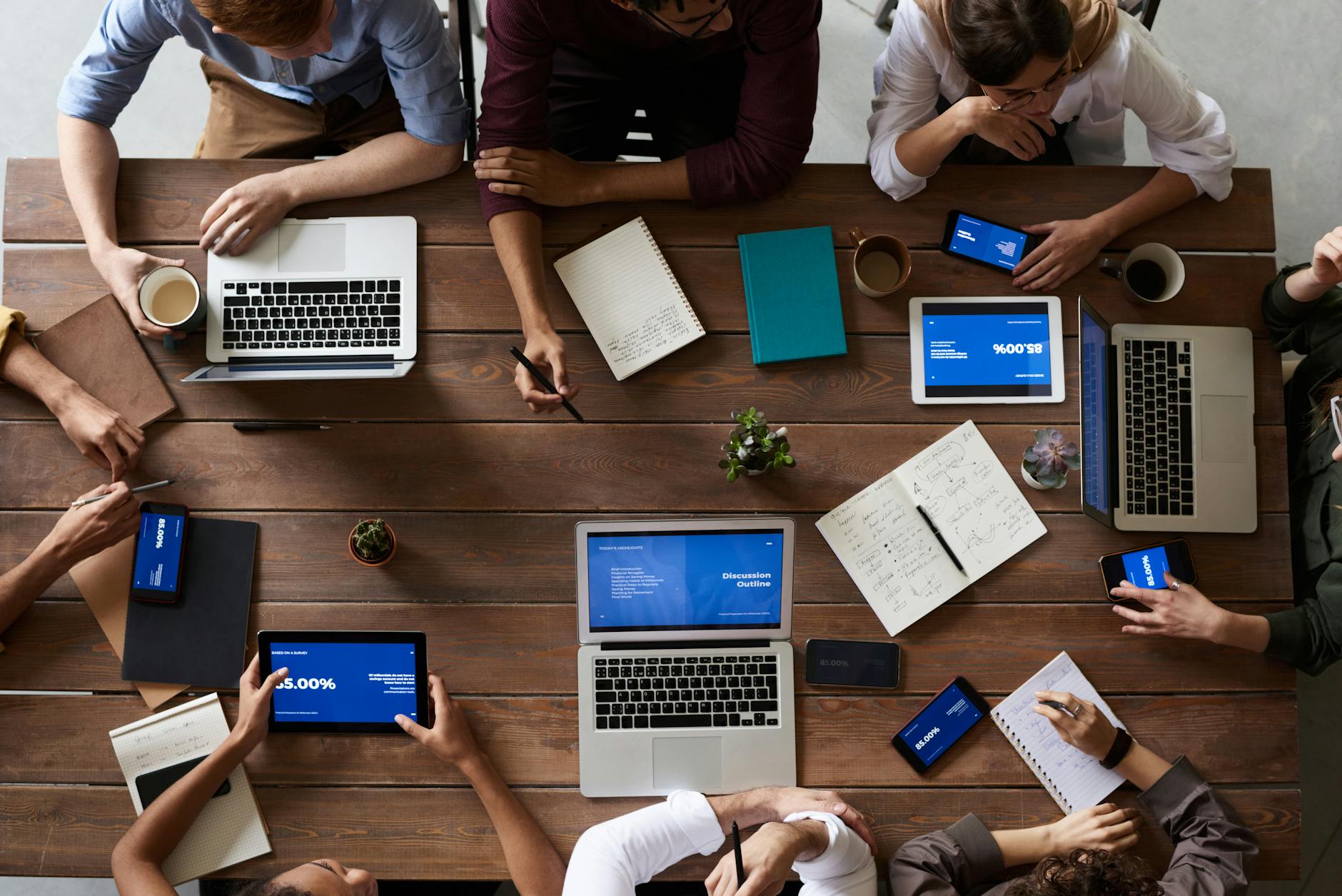 Serviced offices are a more flexible, convenient, and cost-effective alternative to  conventional workspaces. These modern plug-and-play office spaces are fully furnished with everything you and your team might need in an office. They are usually equipped with furnishings, IT services, administrative support or secretarial service, reception area, maintenance, utilities, and other amenities. They're also located in a prime business district that can help boost your business' prestige.
All you have to do is to show up with your work tools, like your laptop and paperwork, and get your job done.
How To Find The Right Serviced Office Space For Your Biz
Just like in finding the right traditional office space, there's a growing number of serviced office providers to evaluate and compare. We've compiled a list of things you should look out for in a serviced office.
1. Premier Location
Where your office is located can help uplift your business' prestige, so it's the most important thing to consider. The office's location should be in a thriving modern area or business district, with accessible transport hubs, coffee shops and restaurants, and other lifestyle spots.
When choosing the right location, ask the following questions:
Is it easy to find?
Can my clients get there without any hassle?
Is it easily accessible to my employees?
Is there a nearby parking area?
What about security?
How accessible are the transport hubs?
Are there local amenities (coffee shops, restaurants, parks, malls, and other relaxing spots) nearby?
2. Sufficient Space for your Business Needs
How much space do you need? Depending on the number of people your business accommodates, your space can be in an open work area or a private room. You can even occupy a whole floor. And of course, the size of the space you'll occupy will dictate the price.
When considering the space options available, make sure the space is enough to meet your business needs. Think about the office equipment you'll bring in, and see if the space can fit everything while comfortably accommodating your employees.
3. Amenities and Services
The auxiliary room spaces and services offered by serviced office providers may vary. For instance, you can find serviced offices that are complete with meeting rooms, a kitchen, and social and recreational areas. Usually, the kind of space and amenities they have would affect the price, so decide whether or not these are significant to you and your team.
4. Cost and Payment Options
The last thing you want is to go over your budget and have your expenses outweigh your profits. Shop around the similar office spaces in the area and compare their rates. Ask about what exactly covers the cost of the rent, as well as the hidden costs.
And though serviced offices offer a staggered, "pay-as-you-go" payment plan, it's wise to prepare a budget for a possible extension. Depending on your business objectives, prepare a budget for an extended period of 3-12 months.
5. Transparency
Many serviced operators provide internet, postal services, and IT infrastructure as part of their package. Others include these as options and additional costs would apply. Some operators would also advertise the availability of meeting rooms and parking spaces, but they might come with an extra charge.
So ask the serviced office provider about what's included and excluded in their leases, and see if they're in line with your business needs. Watch out for hidden costs too and try to stay away from providers that charge for every little thing.
6. Flexibility 
Is your business expected to grow or downsize in the future? Flexibility is a necessary aspect for startups. It enables you to scale up when business is good and scale down when it's in the red. Serviced offices help by offering short-term contracts, giving you the freedom over your stay in the space.
Ask about the licensing agreement they offer. Determine the types of leases the serviced office company provides, which can go anywhere from 3-12-month leases (or longer). You should also ask about the adjustments you can make as your business changes.
7. Functionality + Style (and the balance of both)
A growing number of contemporary workspaces strive to break conventions by offering offices with quirky concepts. These include interior designs with vibrant hues, bean bags, slides, sleeping pods, and other furnishings that blur the line between work and play. However, there are employees who still prefer sleek and modern office spaces with ergonomic furniture.
A good serviced office offers a balance between functionality and aesthetics. They should provide a professional working environment that fosters productivity, with a little bit of creative and homey touches to make it more human.
Lastly, the right serviced office resonates with your business style and vibe. It's something you and your employees would feel comfortable working in from 9-5, without feeling out of place.
Author Bio: Carmina Natividad is a web content writer during the day and a foodie, musician, coffee connoisseur, and plant mom when her day shift is over. She enjoys sharing her insights about career and workplace. To know more about virtual offices, you may visit Premier Business Centres.